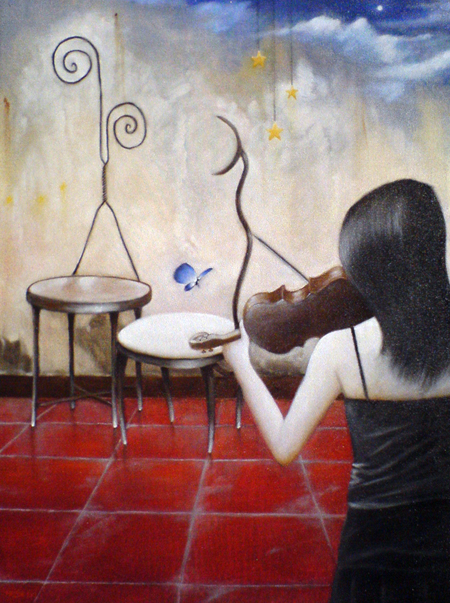 MANILA, Philippines – The major entries of the "My Bullish Art" competition presented by The Philippine STAR and Swatch were so numerous and varied that it was decided to come up with a second installment of the works. Clearly, the young artists who participated had an inexhaustible reservoir of novel ideas about the Year of the Ox.
As noted in last week's article, a number of the entries used found objects like paddles, shoes, and a flat iron while others used more conventional materials like wire. An outstanding mixed media work was that of Rhod Wilson Quilino where the bull is depicted as a timepiece. Some submissions were quite playful: Ronald Jeresano shows a child with a hat of horns; Rudolf Serrano's colorful entry would have been at home in a delightful children's book, while Philip Flores' is actually a joke about the art world in the form of a comic strip.
The minotaur emerges in the finely rendered work of Joselito Jandayan and in Rafael Chua's powerful sculpture. Mark Angelo Argarin's "Bull on Parade" contains an echo of the biblical Golden Calf.
While creations like Sam Penaso's "Invisi-bull" and Roger Tingle's pastoral photograph carried an easily recognizable image of the ox (or the carabao), other artists were more subtle. John Michael Macariola presented an image of a man who has a hole for a stomach. This may suggest that the subject is the victim of a violent encounter with the bovine. Lawrence Memije's painting of a woman serenading a pair of chairs is equally puzzling. The only reference to the competition's mascot is the fact that the chairs both bear twin protuberances.
Over-all, the competition proves that with regard to creative output, the budding Filipino artists always hit the mark. Or as they say in the sporting world: Bulls eye!